Biohazard & Blood Clean Up Services
Helping Victims of
Crime & Tragedy

In Ohio, Pennsylvania, Michigan & West Virginia
---
Do you need Biohazard Cleanup Services?
Blood Clean Up
Homicides / Suicides
Death & Unattended Death
Trauma Incidents
Work Place Accidents
DOH Approved
Licensed & Insured
Police Recommended
Understanding Staff
Un-Marked Vehicles
---
What you will need when you call us...
Property address of where the cleanup is needed.
Contact person or family member's information.
General idea of what happened.
WHY CHOOSE BIO CLEAN SERVICES?
Police Recommended
Licensed & Insured
ABRA Certified Technicians
Insurance Specialists
Locally Owned
15 + Years Experience
BLOOD & BIOHAZARD CLEAN UP SERVICES
Bio Clean Services is a highly specialized cleaning company that provides bio-hazardous, blood cleanup services for people involved in accidental or trauma scene situations. Our dedicated team of highly trained biohazard cleaning professionals can safely and discreetly remedy any blood scene involving biohazardous or infectious wastesand dispose of it properly. Biohazards such as: blood, bodily fluids, and tissues are contained, removed and all surfaces disinfected to provide a clean and safe environment.
Bio Clean Services relieves homeowners, property managers, co-workers, families and friends from emotional trauma and physical hazards associated with cleaning a bio-hazardous scene. We advise that family, friends, co-workers etc should not try to cleanup a bio-hazard scene due to the potential bloodborne pathogen dangers and the emotional pain associated with the victims. We provide strict privacy for any biohazard cleanup at a trauma scene and drive un-marked vehicles to a scene. We work with all insurance companies if insurance is used as payment for cleanup.
Beware of NON-local blood scene cleanup companies that advertise on the internet and appear local. Hire a locally based certified and qualified professional – Hire Bio Clean Services!
Contact your local blood scene cleaning service, Bio Clean Services to professional remediate biohazards associated with a trauma, accident-slip and fall, or assault of any kind to a pre-biohazard scene condition. Bio Clean Services is locally owned and operated by Sev Stephens and his biohazard team of technicians will provide understanding to any concerns related to a blood cleanup as well as privacy for all work performed.
"When my mother passed away alone at home I had no idea what to do. A million thanks for working with my family and providing such great service."

Robbie R. - Pennsylvania
---
"Thank you for providing excellent services during a horrific time in our lives. My family will always be grateful."

Matt S. - Michigan
---
"I never knew services like yours existed, it was definitely a relief knowing a professional company could help during a very emotional time for us."

Masie T. - West Virginia
Why Law Enforcement Officials
Recommend Bio Clean Services
---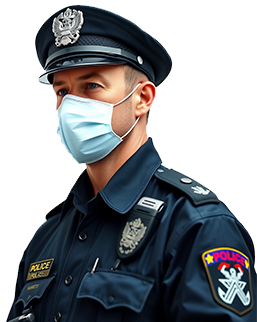 Experienced – Proper Cleanup
Licensed / Insured
Sensitivity of Situations
State Registered
Legal Biohazard Disposal
ABRA Certified Technicians
Local In-Town Service
Helps Families in Need
Very Good at What We Do
Fast 2-3 Hr Response Time
Unmarked Vehicles for Privacy
Discreet Work Practices
Call now, to speak to a trained specialist!