Serving Ohio, Pennsylvania, Michigan & West Virginia
There are numerous reasons to choose Bio Clean Services other than a contractor who can just do the job. Customers choose us because they know they can trust Bio Clean Services to get the job done right with the least amount of headaches and worry, just peace of mind.

Bio Clean Services' is an organization operated by Full-Time employees who are fully experienced in the decontaminating of biohazard situations. We are not an organization that performs this work "On-the-Side" like so many of our so called competitors. We Do Not perform carpet cleaning, flood or fire damage restoration or maid service style house cleaning - We are specialists in biohazard decontamination!
---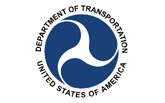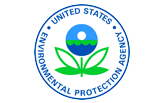 ---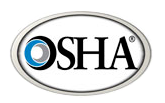 ---
---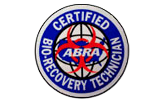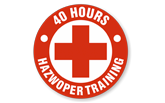 Certifications and Qualifications
Ohio EPA Biohazard Waste Transporter
Ohio EPA Biohazard Waste Generator
Occupational Health and Safety Administration (OSHA) Compliant
ABRA Certified Technicians – American Biohazard Recovery Associaltion
Lead Paint Certified Renovator Per 40CFR Part 745.225
HAZWOPR 40 HR – Hazardous Waste Operations Plan Response Certified
HAZCOM – Hazardous Communication Plan
DOT HAZMAT Certified
Owner – Sev Stephens has been cleaning biohazard/crime scenes for 15 years
Un-marked company vehicles for privacy at a scene
Strict Privacy Measures and Code of Conduct for all Employees
100% Customer Satisfaction Guarantee
Owner Operated Service
Insurance Claims Expert – Specialist
Fast Response Time
Fully Equipped for any scene, most advanced cleaning equipment!
---
"Thank you for providing excellent services during a horrific time in our lives. My family will always be grateful."

Matt S. - Michigan
---
"We deeply appreicate the compassion your staff showed our family during a very difficult time."

Dorothy B. - Ohio
---
"When my mother passed away alone at home I had no idea what to do. A million thanks for working with my family and providing such great service."

Robbie R. - Pennsylvania
---
---
"Thank you for providing the services that you do. When I was told that I would have to hire a professional company that provides suicide cleanup I didn't know what to do. Your company helped in so many ways during this horrible time and we are grateful to have found you."

Erik R. - West Virginia
BEWARE OF NON-LOCAL OR OUT OF STATE CLEAN-UP COMPANIES!
---
Beware of crime scene cleanup companies that claim to be local when they are not. Hire a local company that lives and works
in the area since their reputation depends on providing excellent service.
Free Crime Scene Cleaning
Due to the tough economic crisis of the housing and jobs market we know that many cannot afford our services for crime scene cleanup. Bio Clean Services provides a free crime scene biohazard service to homeowners who have no property insurance and do not qualify for other assistance. Services are currently offered in Stark and Summit counties only.