Helping Victims of
Crime & Tragedy

In Ohio, Pennsylvania, Michigan & West Virginia
---
Do you need Disinfecting Services?
COVID-19 Disinfecting
Homes / Apartments
MRSA Elimination
School Classrooms
Office Buildings
State Registered
Licensed & Insured
ABRA Certified Technicians
15+ Years Experience
Same Day Service
---
What you will need when you call us...
Property address of where the cleanup is needed.
Contact person or family member's information.
General idea of what happened.
WHY CHOOSE BIO CLEAN SERVICES?
Police Recommended
Licensed & Insured
ABRA Certified Technicians
Insurance Specialists
Locally Owned
15 + Years Experience
Do you need Disinfecting Services?
We can tailor our disinfecting services to fit our customer's specific needs, circumstances and budget. We use EPA approved, hospital grade disinfectants for all applications involving bloodborne pathogens, disease causing bacteria, tuberculosis, and viruses (including coronavirus Covid-19). Our procedures can involve the utilization of fogging equipment to apply the disinfectant, and/or the use of hand wiping potentially contaminated surfaces. We serve residential, commercial, institutional, and industrial customers. Please contact us if you need information.
Bio Clean Services uses the industry-leading "Hot Steam Vapor" disinfecting method to ensure deep, thorough and complete disinfecting. Proper pre-cleaning is necessary for any disinfectant applied to work effectively. Bio Clean Services's "Hot Steam Vapor" form of pre-cleaning and disinfecting service that uses hot pressurized steam to safely disinfect items or areas. Our "Hot Steam Vapor" disinfecting methods uses no harmful chemicals and can eliminate any micro-organism threat within seconds.
Bio Clean Services is locally based servicing Ohio, Pennsylvania, Michigan & West Virginia. Bio Clean Services provides a 100% customer satisfaction guarantee to all disinfecting services it provides. Hire local, hire a locally based certified and qualified professional for all of your disinfecting needs, Hire Bio Clean Services Today!!
"Nice job guys! I had no idea how to remedy this problem and you were fast, professional and affordable."

Brad R. - Pennsylvania
---
"My family and I deeply appreciated your prompt thorough services which you rendered with respect and courtesy"

Janice H. - Ohio
---
"We feel blessed to have found such a great team to help in bad situations, you eased our minds and made sure we were protected."

Frank G. - Michigan
Why Law Enforcement Officials
Recommend Bio Clean Services
---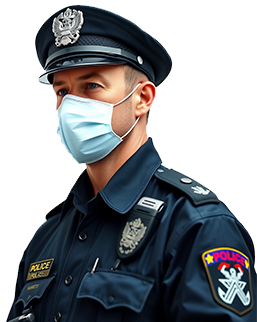 Experienced – Proper Cleanup
Licensed / Insured
Sensitivity of Situations
State Registered
Legal Biohazard Disposal
ABRA Certified Technicians
Local In-Town Service
Helps Families in Need
Very Good at What We Do
Fast 2-3 Hr Response Time
Unmarked Vehicles for Privacy
Discreet Work Practices
Call now, to speak to a trained specialist!