Meth Lab Decontamination Services
Helping Victims of
Crime & Tragedy

In Ohio, Pennsylvania, Michigan & West Virginia
---
Do you need Meth Cleaning Services?
Homeowners
Condo Associations
Property Management
Landlords
Same Day Service
Licensed & Insured
Satisfaction Guarantee
15+ Years Experience
---
What you will need when you call us...
Property address of where the cleanup is needed.
Contact person or family member's information.
General idea of what happened.
WHY CHOOSE BIO CLEAN SERVICES?
Police Recommended
Licensed & Insured
ABRA Certified Technicians
Insurance Specialists
Locally Owned
15 + Years Experience
Meth Lab Cleaning & Decontamination
Due to the growth of illegal drugs, specifically methamphetamine (Meth, Crystal Meth), Bio Clean Services can provide meth lab cleaning and equipment decontamination services to neutralize toxic and hazardous chemicals used in the manufacturing of illegal drugs.
Our experienced staff can efficiently purge a methamphetamine laboratory and surrounding area of hazardous materials and make it as safe of an environment as it was prior to the contamination.
Our Meth Lab Cleaning Services Include:
Physical on-site inspection
Law enforcement records research identifying the removal of contaminates
Physical review of the property and development of sampling strategy
Quality controlled sample collection
Sample analysis by certified laboratory
Decontamination plan implementation
Complete process documentation
Clean up site such that any residual contaminant levels are below established threshold or risk-based levels
Decontamination program is structured to meet specific regulatory agency requirements
Final work report
"When my mother passed away alone at home I had no idea what to do. A million thanks for working with my family and providing such great service."

Robbie R. - Pennsylvania
---
"I hope that I never need your services again but will tell everyone I know what a fantastic job you did in my home."

Joy F. - Ohio
---
"Thank you for providing excellent services during a horrific time in our lives. My family will always be grateful."

Matt S. - Michigan
Why Law Enforcement Officials
Recommend Bio Clean Services
---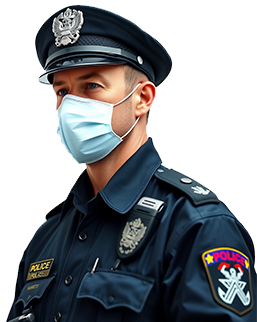 Experienced – Proper Cleanup
Licensed / Insured
Sensitivity of Situations
State Registered
Legal Biohazard Disposal
ABRA Certified Technicians
Local In-Town Service
Helps Families in Need
Very Good at What We Do
Fast 2-3 Hr Response Time
Unmarked Vehicles for Privacy
Discreet Work Practices
Call now, to speak to a trained specialist!