Jail Cell Clean Up Services
Blood, biohazards, fluids removed from
jail cells, police vehicles


In Ohio, Pennsylvania, Michigan & West Virginia
---
Do you need Jail Cell Cleanup Services?
Police Cruiser
Police Transport Vehicles
Jail Cells / Holding Cells
Prisons
Emergency Vehicles
State Registered
Licensed & Insured
ABRA Certified Technicians
Same Day Service
Disinfect & Odor Removal
---
What you will need when you call us...
Property address of where the cleanup is needed.
Contact person or family member's information.
General idea of what happened.
WHY CHOOSE BIO CLEAN SERVICES?
Police Recommended
Licensed & Insured
ABRA Certified Technicians
Insurance Specialists
Locally Owned
15 + Years Experience
Biohazard Cleanup for Police Department, Law Enforcement
HIV, Hepatitis, and Tuberculosis are just a few of the dangers that Bio Clean Services can eliminate in a jail cell, police cruisers & transport vehicle.
Threatening biohazards such as: blood, urine, feces, and vomit can be disinfected and removed from police cars and jail cells quickly and safely by our biohazard cleaning experts to provide a safe environment for both law enforcement personnel and criminal inmates. Eliminate employee dangers by having Bio Clean Services properly decontaminate any jail cell, police transport vehicle or other law enforcement property.
Let Bio Clean Services reduce the dangers of bloodborne pathogens found in biohazards such as blood and tissues.
Bio Clean Services is locally based with offices in Ohio, Pennsylvania, Michigan and West Virginia. We provide same day service in normally a few hours for response times. Bio Clean Services provides a 100% customer satisfaction guarantee and a reputation of quality service.
"Thank you for providing excellent services during a horrific time in our lives. My family will always be grateful."

Matt S. - Michigan
---
"We deeply appreicate the compassion your staff showed our family during a very difficult time."

Dorothy B. - Ohio
---
"Thank you for providing the services that you do. When I was told that I would have to hire a professional company that provides suicide cleanup I didn't know what to do. Your company helped in so many ways during this horrible time and we are grateful to have found you."

Erik R. - West Virginia
Why Law Enforcement Officials
Recommend Bio Clean Services
---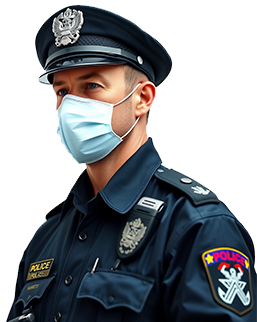 Experienced – Proper Cleanup
Licensed / Insured
Sensitivity of Situations
State Registered
Legal Biohazard Disposal
ABRA Certified Technicians
Local In-Town Service
Helps Families in Need
Very Good at What We Do
Fast 2-3 Hr Response Time
Unmarked Vehicles for Privacy
Discreet Work Practices
Call now, to speak to a trained specialist!