Helping Victims of
Crime & Tragedy

In Ohio, Pennsylvania, Michigan & West Virginia
---
Do you need Death Cleanup Services?
Natural Death
Unattended Death
Death Decomposition
Odor Removal
Cleaning & Disinfecting
State Licensed
ABRA Certified Technicians
15+ Years Experience
Licensed & Insured
Un-Marked Vehicles
---
What you will need when you call us...
Property address of where the cleanup is needed.
Contact person or family member's information.
General idea of what happened.
WHY CHOOSE BIO CLEAN SERVICES?
Police Recommended
Licensed & Insured
ABRA Certified Technicians
Insurance Specialists
Locally Owned
15 + Years Experience
Do You Need Death Clean Up Services?
Too often people are found deceased in their home who have been there from a few days to even weeks or months. This type of unattended death scene cleanup and recovery work should only be left to an experienced company like Bio Clean Services. Our dedicated team of highly trained death scene cleaning professionals can safely and discreetly remedy any death scene involving decomposition, biohazardous or infectious wastes and dispose of it properly.
Death Scene cleanup involves the use of protective equipment such as a respirator and biohazard suits. Specialty equipment for odors are normally required to remove odors from unattended death or natural death scenes cleaning. We highly advise people to not try to do this work yourself as further damages can occur to the property with the use of the wrong cleaning agents such as bleach. Bio Clean Services follows a proven death scene cleaning process that can guarantee horrible odors can be eliminated from a property caused from a natural death.
Owner Sev Stephens of Bio Clean Services has safely and effectively decontaminated hundreds if not more scenes involving natural death decomposition cleaning and odor removal. If the process of recovering a scene from a natural death is not successful, odors will remain and bug issues from flies and maggots can remain constant.
Bio Clean Services is your local death scene cleaning service with offices in Ohio, Pennsylvania, Michigan and West Virginia.
Beware of death scene cleaning services that advertise locally but are not. Trust who you hire- HIRE localprofessionals that live and work in the area that depend on their reputation for continued service.
"Thank you for providing excellent services during a horrific time in our lives. My family will always be grateful."

Matt S. - Michigan
---
"I hope that I never need your services again but will tell everyone I know what a fantastic job you did in my home."

Joy F. - Ohio
---
"I never knew services like yours existed, it was definitely a relief knowing a professional company could help during a very emotional time for us."

Masie T. - West Virginia
Why Law Enforcement Officials
Recommend Bio Clean Services
---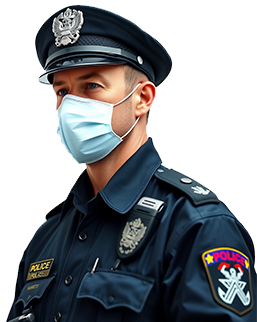 Experienced – Proper Cleanup
Licensed / Insured
Sensitivity of Situations
State Registered
Legal Biohazard Disposal
ABRA Certified Technicians
Local In-Town Service
Helps Families in Need
Very Good at What We Do
Fast 2-3 Hr Response Time
Unmarked Vehicles for Privacy
Discreet Work Practices
Call now, to speak to a trained specialist!